When I was 11, I started sketching designs on dress and body forms to create my own pieces. It started with simple things like skirts, comfy pajama pants and hemlines or buttons for neighbors and friends but then grew to entire outfits, pants, shirts, jackets and formal dresses. I just knew from then on I wanted to be in fashion in some way.

It wasn't until I started high school and began sewing my ideas and creating more elaborate pieces that others would then ask me to duplicate for them that I wanted to do this forever.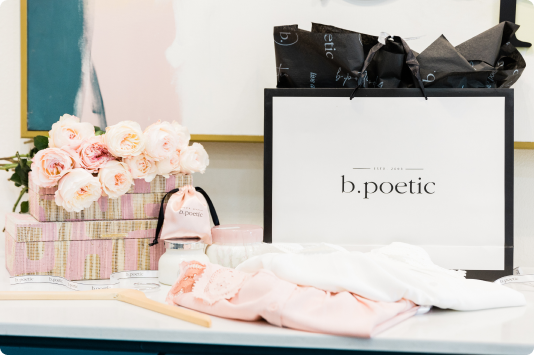 My original plan in 2021 was to move to NYC and go to FIT Design School, But things just weren't going the way I had hoped and during the waiting period I stumbled on my first fashion market show and the rest is history. I LOVED this aspect of helping others find these perfect, unique and hand selected pieces to add to their wardrobe. It is a true honor to help dress my friends, local community and now all of you.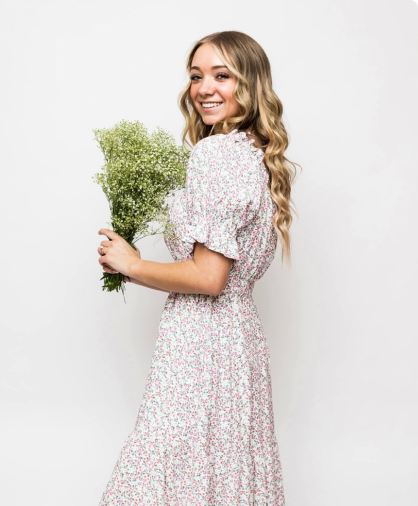 I started this adventure my senior year of High School, a little out of spite from hearing over and over again that this isn't the right path for me and that I needed to go to college first then start this business repeatedly from counselors and teachers who I truly believe had the best of intentions in mind but they never really understood my dream. I decided to do it anyway, and 7 days before my high school graduation on May 19, 2022 I opened the first storefront of b.poetic in my hometown of Springville, Utah with my parents and siblings as my biggest cheerleaders.

While I can not predict the future, I can not wait to see where the road goes from here. I am just super grateful for this opportunity to do what I love with all of you.